Bell Steel Fabrications
November offer
Bell Steel Fabrications is already more than 40 years the producer of top-quality exhaust systems and silencers.
The Bell name is known worldwide in the classic car market because of high quality stainless steel exhaust, made by skilled craftsmen.
The stainless steel exhaust Bell are praised by the perfect fit.
A stainless steel exhaust Bell is the perfect upgrade for your classic car, so make now your favorite car roadworthy again for the spring, before going into the garage.
MGA Stainless Set                                          € 189,95
MGB Stainless Set                                          € 239,95
Triumph TR2-3-4                                           € 239,95
Triumph TR5-6 sport twin tailpipe            € 449,95
Austin Healey 100-6 / 300o until BJ7       € 449,95
Everything is available from stock.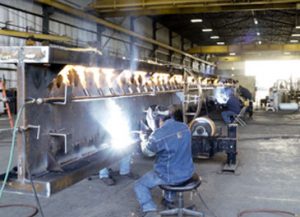 Fairs and meetings
Flanders Collections Car 2020

15/16-02-2020-Gent (België)

British Cars & Lifestyle 2020

14/15-03-2020 -'s-Hertogenbosch (NL)

See all events...
TR2-4 A-Type Gearbox with overdrive
Completely reconditioned Triumph TR2-4 A type overdrive gearbox. With trade € 1195. Excluding exchange € 1575. Of course with warranty.    
More information...