Workshop
Workshop
RB Classiccare
In-house is Rick van den Broek of RB Classiccare. You can turn to RB Classiccare for preventive maintenance, periodic inspection, repairs, revision and complete restoration of your British classic car. Details during the work are discussed with you immediately and clearly, so no misunderstandings will arise as to the costs. Our possibilities also include preparation for race or rally purposes (including transport from and to the circuit with servicing on site). In addition, we have the right equipment to balance your spoked wheels correctly!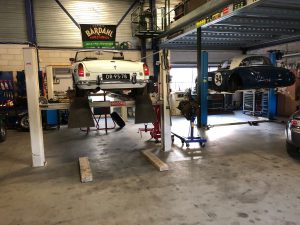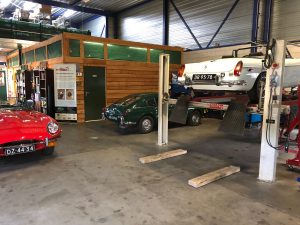 Fairs and meetings
MG Information and Components 2020

05-01-2020-

Flanders Collections Car 2020

15/16-02-2020-
November offer
Bell Steel Fabrications
Bell Steel Fabrications is already more than 40 years the producer of top-quality exhaust systems and silencers. The Bell name is known worldwide in the classic car market because of high quality stainless steel exhaust, made by skilled craftsmen. The stainless steel exhaust Bell are praised by the perfect fit. A stainless steel exhaust Bell is the perfect upgrade for your classic car, so make now your favorite car roadworthy again for the spring, before going into the garage. MGA Stainless Set                                    
More information...