Workshop
Workshop
RB Classiccare
In-house is Rick van den Broek of RB Classiccare. You can turn to RB Classiccare for preventive maintenance, periodic inspection, repairs, revision and complete restoration of your British classic car. Details during the work are discussed with you immediately and clearly, so no misunderstandings will arise as to the costs. Our possibilities also include preparation for race or rally purposes (including transport from and to the circuit with servicing on site). In addition, we have the right equipment to balance your spoked wheels correctly!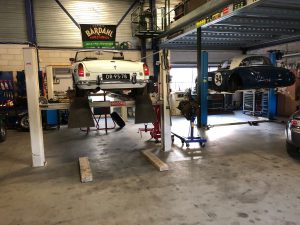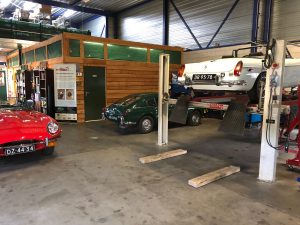 Fairs and meetings
British Carparts Day, Gorinchem

27-10-2019-

Flanders Expo

15-02-2020 - 16-02-2020-
Offer Juli
Brandnew Powerlite products
All brandnew superb Powerlite products. Alternator with multi mount front bracket (rotating,always fitting though)€199. Powerlite Lithium Ion battery PS 20 (€277)and PS 30(€313) (63 and 80 amps equivalent). Comes with laser cutted mounting bracket. Incredible small and powerfull. With built in voltage check. Powerlite universal heatshield. Multi purpose , and bendable. Great carb. Insulator. € 35. Powerlite gold heatshield 1 x 1.2 mtr. blanket €109 and heatshield (9mtr) tape € 55. Ultra heat resistant, deflects 80% of the radiant heat.! The best available . Powerlite starter motor heat sleeves. Silver at €47,Lava at €53 or Carbon at € 59. Perfect
More information...