Workshop
Workshop
RB Classiccare
In-house is Rick van den Broek of RB Classiccare. You can turn to RB Classiccare for preventive maintenance, periodic inspection, repairs, revision and complete restoration of your British classic car. Details during the work are discussed with you immediately and clearly, so no misunderstandings will arise as to the costs. Our possibilities also include preparation for race or rally purposes (including transport from and to the circuit with servicing on site). In addition, we have the right equipment to balance your spoked wheels correctly!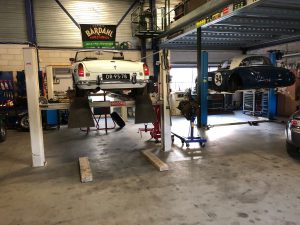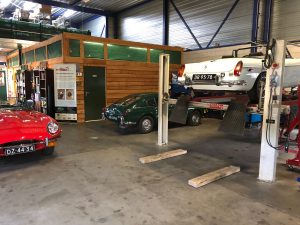 Fairs and meetings
British Carparts Day, Gorinchem

27-10-2019-
Offer April
Revotec Coolvin kit
Each bespoke Revotec-koelvinkit makes use of a selection of high-quality components and a sucking or blowing high-output fan to maximize airflow. Each kit comes complete for simple do-it-yourself installation including a Revotec variable electronic fan controller. In the set are laser cut brackets that are designed for a flawless fit with no permanent modifications to your vehicle. The use of a high-power slimline COMEX electronic cooling fan with a huge air displacement and also waterproof. Available from stock for the following models, for both positive and negative Earth cars. MGA / MGB / Triumph TR2-4A : only €229 Triumph TR5-250-6:
More information...