Happy Easter
We wish you happy Easter.
Saturday 11 April we are open from 9 am to 1 pm.
We are closed on Sunday Easter and Monday.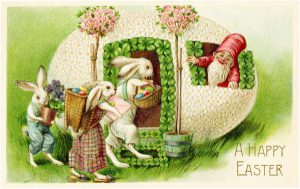 Fairs and meetings
British Cars & Lifestyle 2022

23/24-04-2022-'s-Hertogenbosch (NL)

See all events...
Collapsible steering box conversion Austin Healey
The original steeringbox of an Austin Healey is a long rigid axle. You can imagine what happens with that if you have an accident. We have developed a revolutionary product to improve safety, without changing the originality of your classic. We have fully remanufactured and collapsible steering boxes for your Austin Healey available from stock (based on the exchange of your old unit). All steeringboxes are completely overhauled and equipped with only new parts; new worm, peg, bearings, bearing seats, seals and gaskets. The steeringbox has been made collapsible with a sliding piece so that the original horn and turn
More information...