Classic cars
Not every classic is a Loco Classic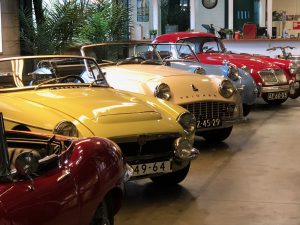 We are always looking for the right British classic cars for you. If you want to buy a classic car or sell yours, don't hesitate to phone or mail us for the options. We buy classic cars ourselves or sell them on consignment at very reasonable and favourable conditions. Curious for our conditions? Feel free to contact us without any obligations. If you are looking for an English classic car which we do not have available at the moment, please contact us. Our network which has been built up over the years reaches far; we will gladly look out for you.
Filter on your brand
Sorry, no cars matched your criteria.